Employability Skills Conference Spring 2021
Employability Skills Conference Spring 2021
Conference Speakers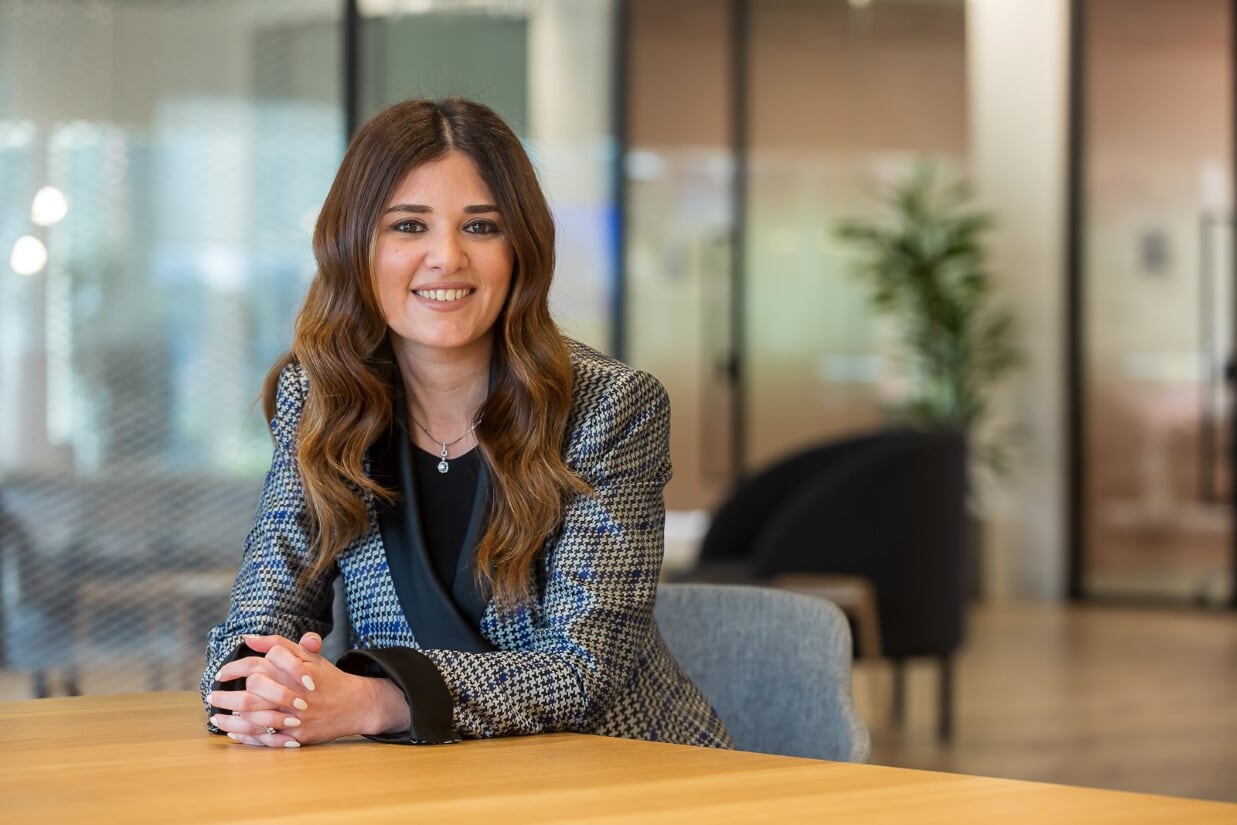 Mirna Arif
General manager
Microsoft Egypt
Mirna Arif brings over 18 years of experience spanning multinational organizations and public sector entities across Europe, the Middle East and Africa. In her current role, Arif oversees Microsoft's efforts in Egypt to empower public and private organizations to accelerate their digital transformation agendas and better engage customers, empower employees, optimize operations and transform business models. She joined Microsoft in 2019 as the Middle East and Africa Business Group director, tasked with leading the strategy and execution of the company's surface portfolio in the region.
Prior to joining Microsoft, she was the regional director for digital transformation at GE Oil & Gas, a position she assumed in July 2017, where she was responsible for driving, promoting and delivering the digital transformation strategy to Oil and Gas customers in North Africa and Turkey. Prior to that, she was the regional manager for Rosemount Group Middle East at Emerson Automation Solutions. In 2015, Arif was appointed assistant minister for investment and international cooperation at the ministry of petroleum and mineral resources in Egypt. Based in Cairo, Arif was responsible for assisting in the development and implementation of the petroleum sector strategy in Egypt, as well as unlocking the sector's potential through the evaluation and promotion of a variety of investment opportunities and the reinforcement of international cooperation and strategic dialogue. Prior to that, Arif was global marketing manager at Schlumberger, based in London, where she was responsible for worldwide marketing strategy and activities for the software and marine segments. She spent the first 12 years of her career in Schlumberger where she held various leadership roles, including regional sales manager for UK and Ireland, regional sales manager for the East Africa and East Mediterranean region, and Egypt manager for Schlumberger information solutions. Arif holds a master of business administration (MBA) in marketing and operations from The American University in Cairo (AUC) as well as a bachelor of science degree in computer science from AUC.
---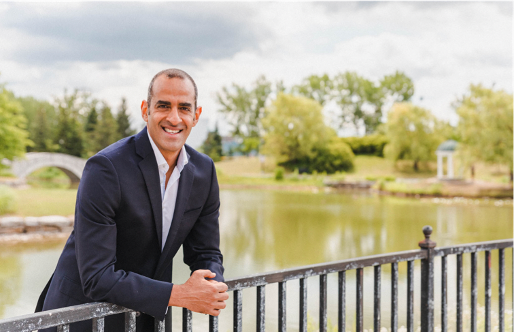 Karim Battawy

Leadership development

facilitator

and executive coach
KB Associates
Karim Battawy is a strong believer in the human inner power to bring about the desired change in life; he helps leaders and teams explore who they are and where their passion lies. The basis of his practice is to actively listen to clients and provide a safe environment where they feel at ease to openly discover their thoughts, beliefs, barriers, needs, and aspirations.
Battawy uses a variety of tools to help them reach an optimal level of self-awareness and overcome limiting beliefs that may be hindering them from attaining their goals. Co-create a plan of action to reach the level of fulfillment they desire and effectively monitor the progress and next steps; he supports and challenges them to reach their goal through an inspiring partnership.
He is an experienced professional with strong business acumen and an in-depth understanding of communication challenges and cross-cultural dynamics externally and internally within organizations. Worked 22 years for top-tier multinational research-driven organizations (Novartis, MSD, Pfizer, Danone). Learning combines a comprehensive experience of direct selling to customers, managing sales/marketing teams and leading fully-fledged organizations as a general manager for more than eight years. The manifestation of his contributions across the differentiated organizations is through adopting the appropriate principles of change management to lead business transformation within changing economic/political contexts and organizational priorities.
Battawy has as a wide range of diversity in geographical experience (France, China, Egypt, KSA, Gulf, Levant, Iran, Pakistan, Canada and USA) enhanced his ability to blend with diversified cultures and understand different backgrounds. A commercial pioneer who helped several leaders uncover their potential, find their purpose and redefine their goals.
As the founder and managing director of KB Associates, Battawy has designed and facilitated several leadership coaching and developmental programs collaborating with organizations such as Novartis, Danone, Roche, Sandoz, Pfizer, Upjohn, Pepsi, Hikma, Amgen and Concordia University.
He holds a BA in pharmaceutical science, Alexandria University, master of business administration - MBA (Leicester University – United Kingdom), Certified Positive Psychology Practitioner (CAPP), Certified Coach (PPCC); Concordia University – Montreal, Canada as well as a member of the Canadian Positive Psychology Association (CPPA), accreditation as an ICF certified coach (ACC).
---
Dalia Darweesh
Human resources supervisor
Orange Egypt
Dalia Darweesh is an experienced human resources business partner with a demonstrated track record of working in the building materials and telecommunications industries.
She started off her career by joining an 18-month rotational talent program at CEMEX, where she discovered her growing passion in human resources. Darweesh then assumed a role in recruitment and started building her expertise in being a business partner for both blue-collar and white-collar caliber for Assiut's state-of-the-art plant.
She was ready to move on to her next challenge when Orange Egypt was building its first call center in Assiut. Darweesh saw this as a great opportunity to increase jobs among talented graduates from Upper Egypt. The call center currently is fully functioning by agents and management who are highly trained to offer services to a variety of segments in Egypt.
As a strong believer in human potential, Darweesh's purpose in life is to help others find their talent and guiding them on how to grow those talents in the right direction to reach their full potential in alignment with their passion. She graduated from Assiut University with a bachelor's degree in business administration in 2015.
---
Sarah Seif
Associate to State Minister of Information
Graduated from marketing communications and theatre from The American University in Cairo; Seif is the associate minister of the State Minister of Information for Marketing Affairs.
She is a communications specialist with more than four years of marketing communications experience in copywriting, strategy and content creation. She has worked on multiple campaigns for the Egyptian government and developed the governmental marketing unit at the ministry as well.
Sara is a storyteller by nature. The storytelling of people, brands, personal brands and culture's is what she does best.
---
Sue Ellen Hassouna
Founder of Sue Ellen Foundation for Legal Development
ExecutiveRegional Legal Director, Al Ahram Beverages
Sue Ellen is the executive regional legal director of Al Ahram Beverages and previously advisor of the Minister of Investment HE Dalia Khorshid as well as the country legal director of Total Egypt. She has been practicing the legal profession since 2006 and has served as a chief legal officer in Egypt in various prominent corporations in the international and regional sector as well as she has served as the Legal counselor at the International Court of Justice and the International Criminal court in The Hague, Netherlands. Her practice concentrates on mergers and acquisitions, project finance, civil and corporate law, antitrust, labor and dispute resolution. Ellen is a legal biographer as she has written numerous legal articles on business law, international dispute settlements and white-collar crimes and a legal fellow in various governmental entities, as well as a member at the administrative control authority in Egypt, managed by the president of Egypt. Ellen is a law school graduate from both Ain Shames University and Jean Moulin University, France. She holds a master of law (LL.M) in international and comparative law from The American University in Cairo with high honors.
Furthermore, she enrolled in the PhD program at Leicester University UK. Ellen is an adjunct professor at The American University in Cairo as well as the Arab Academy for Science and Technology and she serves as an arbitrator at the Egypt National Moot Arbitration Competition, American Bar Association. Ellen believes in legal development, she founded Sue Ellen Foundation for Legal Development and she awarded by both the French and the Finnish embassy as the best foundation in 2018 and 2019 and she consistently ranked as a leading lawyer in business law by the American Bar Association in Egypt.
Professional Associations and Memberships
Administrative Control Authority
Board of Trustees at the Ministry of Finance
National White Collar Crimes Center
Egyptian Bar Association
American Bar Association In Egypt - Associated Member
The Egyptian Association of International Law
The Egyptian Association of Economical and Political Studies
---